The logo for your brand or business is the way in which it is recognized. The importance of a good logo cannot be overstated. It is, for all intents and purposes, quite simply the most powerful marketing tool and statement, as the face of your brand.
What's in a logo?
The logo reflects on your business' principles and values, while establishing an identity for it. The logo for your company ought to be the center of your marketing strategy if you're a startup and our innovative design team of experts are just the people you ought to meet. For existing companies and firms seeking a revamped logo, we've got you covered with the means to help with a refreshed logo that aptly portrays the power, achieved promises and the goals of your brand.
What we offer.
Our design team does the due diligence and research that's required to get your brand and company geared up for the competition in your market. Simple as it sounds, there's a lot of working qualities, skillsets and features that goes behind the making of a brand logo. This includes the color which adds flavor to the logo and the composition of fonts and shapes that help create a logo.
In helping create and design your logo for you, our creative team ensures that the scope and adaptability in the application and usage of your brand's logo isn't diminished nor restricted. We expand the horizons in which your logo can be used, by creative innovation. To stick a pin on it, we strive to achieve and design versatile logos. Your logo ought to work on business card just as it should under the bright lights on a billboard. Bumper stickers aren't spared. We understand the importance and critical need for your brand's marketability and awareness. The depiction and imprinting of your logo across various medium and avenue is a fundamental aim in the process of designing and creating your logo.
A professional, creative and thoughtful logo is imperative to success of your brand. A positive reaction to a logo will incubate trust and convert into sales while an inferior, shoddy logo can put off potential customers while turning off existing ones. A logo shares and resonates information and insight into your company or brand and the elements of color, visual cues and typography adds to it.
Let us know if you're looking for a logo. Our wealth of services coupled with our experts and design specialists will create that versatile, timeless logo that will help with the longevity of your brand while shining a spotlight upon your company to set it apart from the rest of the chasing pack or make a distinctive impression and presence of firms that are start-ups.
Recent projects
Professional Styling Academy
Professional styling academy provides professional style courses to people.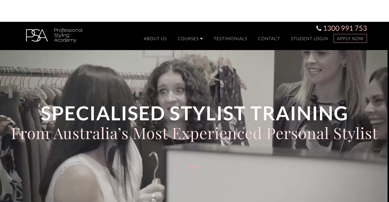 Negricases
Expand to become a trustworthy and highly recognized name in the music industry.