Graphic or communication design is an art form. It's the means through which ideas are sketched up and projected, experiences and tales are brought to life, visually with the aid of text. Images, words and innovative graphic forms come together to create graphic design which can be communicated physically and as the recent shifting trend goes, virtually. This mode of communication drives purpose-driven marketing in various forms across various avenues for a plethora of fields. It can be commercial in the way of advertisements and marketing, educational by way of being informational, political through means of leaving a striking message and plenty more.
The Efficiency of Graphic Design
Creative graphic design isn't merely an end to making something, anything look good. Vibrant colors and captivating imagery and shapes make graphic design but isn't restricted to being a simply being canvas for those features and ideas. There's a vision that's meant to be achieved, at the core of graphic design. It's about the art of conveying in simple figures, shapes and a concise text, a wider idea that's bigger than the sum of its parts. It's communication. Graphic design has long been one of the oldest art forms mankind has ever known, going back to the days of cave paintings in a primitive world.
What we offer.
In staying true to the way we feel about graphic design, our developers, imaginative designers, web creators and flash engineers come together to create what you need to communicate to your customers and potential clients. Our graphic design team specializes in crafting logos, designing websites and more, finding innovative means and solutions to communicate your vision, in the language of your audience.
Your brand needs a voice and a presence to let itself be heard among the noise and the clutter of the competition surrounding it. Through methodical research that's exhaustive and essential in equal measure, we put together our creative minds to help you with a wide array of industry-leading solutions. This includes graphic designs on banners, advertisements and marketing material. So too does the graphical element that goes into creating your logo or website with various colors, patterns and imagery.
As a prerequisite, our proactive design team looks to create and innovate graphical designs which transcend devices, avenues and mediums. We understand the value of uniformity and brand recognition, no matter where your company or brand is being looked into. For instance, the graphical template of your brand or product on your website will lend itself in a similar vein to what's portrayed on your mobile application.
Leave it to us to come up with the look, feel and visual soul of your brand and product. We'll help tell your story through the means of design,Captivatingly,Vividly.
Recent projects
Canvastco
We make Kick-Ass Dateless Planners for Boss-Women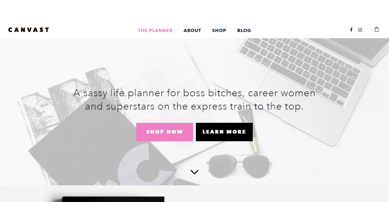 Negricases
Expand to become a trustworthy and highly recognized name in the music industry.