Pay-per-click (PPC) advertising is a way out that lets you pay for the top positions in search engines and their partners. This advertising method not only ensures instant traffic but it also lets you tests your keywords and business models to allow you to devise an internet marketing strategy which is based on facts and not on assumptions.
Why you need PPC
You need PPC to compliment your current SEO strategies, understand the current market verticals and work alongside with it. There is a wrong assumption that PPC costs a lot without much results. The way out is to find large number of low volume keywords or very specific long tail keywords that are affordable to advertise.
With Pay per click advertising it is actually very easy to get exposure and the right customers while making sure you are well within budget and a defined return of investment.
What we offer
We offer PPC advertising program in the form of complete program development or managing an existing campaign – whether it is a monthly management or a complete rebuild of your entire team, you say it and we can help you.
Here are some of our key features that come under our spot on PPC management services –
Selecting and discovering keywords
Competitive management
Ad creation
Ad submission
PPC Monitoring
PPC cost management
We create monthly reports which focus on the campaign success with regard to keyword choice and ad text choice so that you know where you rank organically with those specific keywords. We also push on meetings to discuss all the reports in order to converse over the next set of actions.
Since every campaign is different and has different requirement, the price quote is customized accordingly but we make sure to give you the most economical quote possible.
Recent projects
Negricases
Expand to become a trustworthy and highly recognized name in the music industry.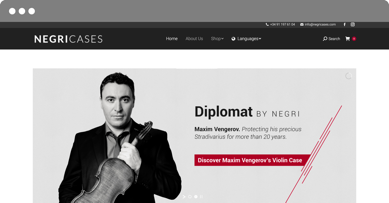 Professional Styling Academy
Professional styling academy provides professional style courses to people.