APIs are Application Program Interface and they are responsible in deciding how software components interact with each other and they are very essential for programming graphical user interfaces. Web services help integrate web applications like SOAP.
With our API and web services, we can help you integrate third party solutions and consume data from third party sources. Our skilled team of engineers have a very broad experience in in creating and implementing API's on multiple platforms.
Here is a list of some services offered by us
Paypal API : A globally accepted payment method like Paypal will only attract more buyers to your website. Our adept team pays attention to every minute detail to make sure your customers get a smooth shopping experience.
Amazon Webservices API : With Amazon webservices, scalable cloud computing becomes less of a hassle. Amazon webservices can do traffic management, monitoring, access control and API version management. And we can help you integrate it the way you want.
Ebay API: With Ebay API integration, you can help your customers check out and shop from your ecommerce website with ease. By API integration, you get the whole ecommerce servers in a single hub where you can very easily manage it.
Google checkout API: This payment gateway by Google is everything you could have wanted. All the customers need to do is login through their username and password or sign up, once that is done they can easily make the payments with their credit cards. Your payments are also hassle free, they money gets transferred directly to your bank account.
If you still cannot decide which API integration to go with for your website then all you have to do is contact us and we will suggest you the best option according to your requirements. Not only that, we will also take care of the whole process and make sure you get exactly what you want.
Recent projects
Professional Styling Academy
Professional styling academy provides professional style courses to people.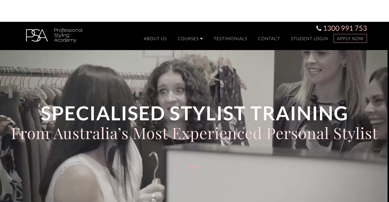 Negricases
Expand to become a trustworthy and highly recognized name in the music industry.