Dedicated resource means having a person working on your project alone. You get to earmark or assign all his/her time of project. The best thing about dedicated resource is that you will know that this person will be doing the task and you do not have to have to worry about the changes in the schedule.
You are just at the right place for hiring dedicated resources for all kinds of PHP, wordpress, drupa, magneto and .NET developments. We are the leading company in the industry, the most skilled and trained providing cost-effective, dedicated PHP and .NET development solutions, products and services.
We guarantee that all our resources will be devoted and zealous to the business. So far, hiring dedicated resources at our company has been the infallible decision for our customers. The process for hiring dedicated resource includes: choosing the desired expert, providing the necessities of the project, reviewing and analyzing the needs, deciding whether you want the dedicated resource for part-time or full time, assigning the projects to the dedicated resources and regularly updating on the work reports and the projects. One of the most important advantages of getting a dedicated resource is dependability, followed by quick application of solutions, no contribution in maintaining the infrastructure or in-house development, dedicated support for all the needs and good communication. You can also stay connected with the dedicated resource for 24 x 7. You get timely updates on the projects.
Recent projects
Canvastco
We make Kick-Ass Dateless Planners for Boss-Women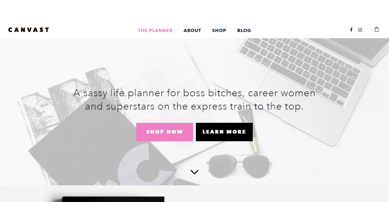 Negricases
Expand to become a trustworthy and highly recognized name in the music industry.