In today's highly competitive world, having a custom software that is specifically designed to fulfil business needs is essential. That is because every business is unique, has unique needs, unique vision and works on unique procedures. Software in general is an integral part of any business as it automates the operations, runs them efficiently and allows them to keep up with ever-evolving technological trends.
Furthermore, it is observed that the businesses that implement custom software solutions have an edge over their competitors. The reason is that the custom software offers plenty of benefits. Before we dig into the benefits, let's understand what a custom software solution is?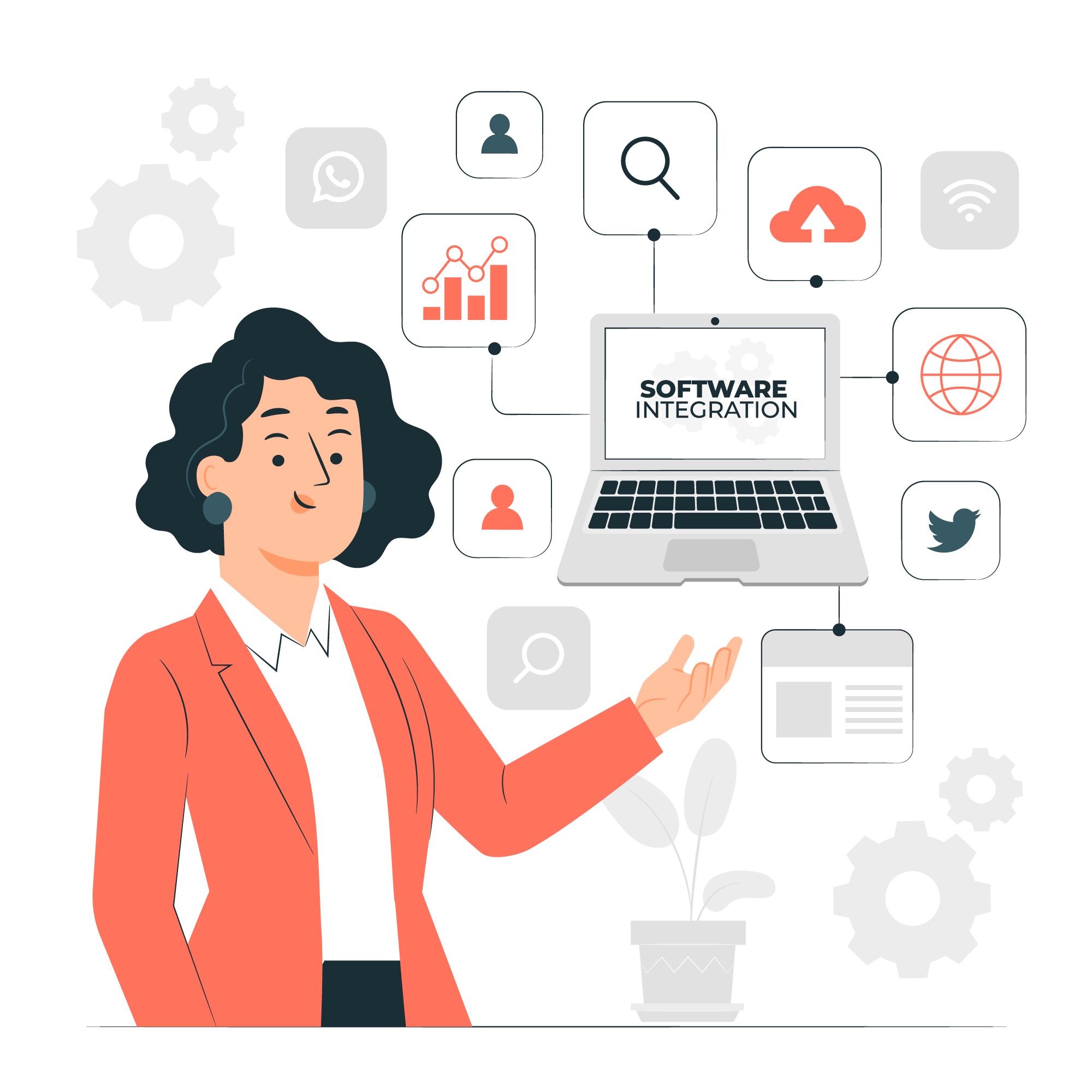 What is Custom Software?
Custom software is a dedicated bespoke software that is developed to meet the specific needs of an individual, business or the whole organisation. It is designed with a particular business-centric approach to serve the 'custom' requirements of the business. Unlike off-the-shelf software, custom software targets specific problems, and are meant for in-house use and not for sale. The custom software is made to deliver what businesses require.
Why Should Companies Invest in Custom Software Development?
The 21st century is the age of digital transformation, and more and more businesses of all sizes are investing in innovative technologies to streamline processes, improve customer satisfaction, manage costs and generate more revenue. Here are top 8 compelling reasons why every business should invest in custom software development.
#1 Meet specific business requirements
Every business is unique and has its own problems and challenges. Perhaps the most significant reason to invest in a custom software is to develop a system that addresses your exact business needs. Opting for off-the-shelf software may not be suitable when your business requirements are unique and complex. Choosing a custom software allows you to address your business needs and hidden risks that are critical to your company's success. Moreover, it enables you to offer features to your users that aren't available from your competitors.
#2 Streamline business processes and development strategies
Custom programs may support you in improving your operational efficiency by simplifying the processes, especially if your business has multiple locations and departments. It automates labour-intensive, time-consuming processes, such as storing and organising information, tracking project timelines and generating reports. With custom software, you can accumulate data in a structured way in one place, making it easier for employees to access information from any location.
#3 Scalable and fully customisable solution
As your business flourishes, so do your needs, and the only way to fulfil those needs is by using a custom application that is designed for your business. Off-the-shelf application comes with a limited set of features. Once your business starts expanding, the software may not be able to offer support or becomes too expensive to customise it. On the contrary, bespoke software applications can be adjusted according to the capabilities and processes to accurately match your demands. If you plan to expand your products, services, offices and employees in the near future, a custom software will allow you to expand and scale your business processes without limiting your growth.
#4 Improve data security and reliability
The security of your data is a serious concern. When you purchase an off-the-shelf software, you are relying on the company for its security. But, with custom software development, you have the option to choose data security technology that is best for your business and protect it from external threats. It is more difficult for the cyber attackers to break into a custom system than to breach a ready-made software. That is because a custom program is very much specific to the organisation, contrary to the ready-made software whose vulnerabilities are known to attackers.
#5 Give your business a competitive edge
If you are using an off-the-shelf application, chances are your competitors might be using the same application. But, when you opt to use a custom program, you give yourself an opportunity to make your business stand out by optimising processes that your competitors are unable to do. Timely implementation of technological solutions may help your company get a competitive edge and create an environment for business to nurture. Even if your competitors adopt custom applications, you can still keep the edge because your application is designed to match your business needs, and not your competitors.
#6 Seamless integration with company workflow
Custom software application is a great solution for business program integration. Your business may require different programs for different departments to perform specific activities. In that case, business program integration through a custom software can work wonders for your organisation. With a custom software, you can improve operations and have complete control over your business through a centralised system. Moreover, new software can be easily integrated with existing programs, save you money on implementation costs and speed up the processes.
#7 Technical support and application maintenance
Whether you want to introduce new features or get continuous support and maintenance, custom solutions can provide you with an option to maintain the application for as long as you need. You can make changes and update products more quickly with the help of a dedicated team that understands the program thoroughly since it was created. Moreover, you will not have to rely on third-party providers and wait for hours to get their support.
#8 Speed up reporting
Business transactions are crucial for any business, regardless of the industry. Each and every transaction should be attentively recorded in an organised way. Rather than spending hours struggling with excel spreadsheets and document files, your custom software allows you to generate automated reports that may gather all the essential data that is critical for your company. Client data, purchase orders, product details and invoices are some of the many things that you can manage with a custom software.
The Bottom Line
Custom software development is a wise way for businesses to scale and solve problems in more efficient ways. It may seem costly in the beginning, but it will be worth every single dollar you spend in the long run. At Inventive Media, our experts can help you develop a custom application that addresses your unique business needs and make it more profitable. Contact us right away to discuss your requirements and transform your business with custom software.