REST or Represented State Transfer is SOAP's alternative or actually a better alternative which is often used in the development of web services. REST is preferred over SOAP because it doesn't need a large bandwidth like the latter.
With light weighted communication, REST is often used for cloud based APIs like Amazon, Microsoft and Google. And it is not just restricted to these, REST is also used for social networking platforms, mobile application, mashup tools and automated business processes.
Here are some reasons why you should definitely choose REST services for your organization:
REST services are so famous because they are very easy to leverage to the tools including the free ones.
As compared to SOAP, REST services are very easy to scale and hence chosen as architecture for services that are exposed through internet – basically public cloud providers
REST is faster- saves time and saves money
There is no intensive processing in REST and that's what makes it faster
It was specifically designed to work on the world wide web
Contact us today to help give you a seamless array of REST services.
Recent projects
Helihobby
We grow businesses through custom web design and digital marketing plans.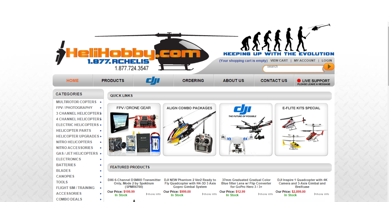 Professional Styling Academy
Professional styling academy provides professional style courses to people.